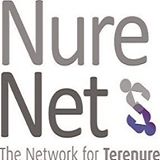 We are delighted to be founding members of Nure Net, The Business Network for Terenure.
Nure Net is the network for Terenure. It was set up in 2012 by Terenure College Rugby Football Club and Terenure College Past Pupils Union and incorporates I Love Terenure with the objectives of;
– building relationships – personal, professional and commercial.
– sharing and developing knowledge and experience
– promoting the Terenure Brand
The main activity of Nure Net is a Business Networking Club which meet every other Thursday morning in the Terenure College RFC clubhouse in Lakelands. Over the last 12 months over €100,000 worth of business has passed between its members in addition to countless hours of advice and support. In addition to this plenty of personal and business relationships. The meetings start at 07:30 in the lounge and at each meeting attendees are given the opportunity to meet and network with other local business people and decision makers. Each week one member gets the opportunity to present their business for 10 minutes to give a more detailed overview of their offering and sector. Meetings are open to all and we are delighted to welcome new members at any stage.
For more information check out www.nurenet.ie